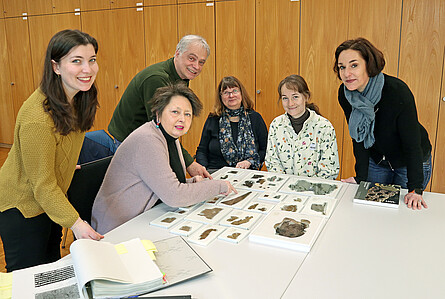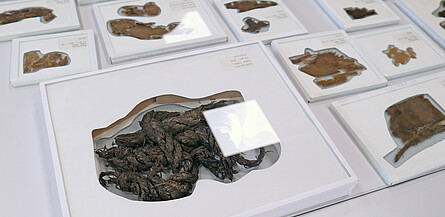 Focus on textile archaeological finds from Paderborn!
During an excavation campaign carried out by the Landschaftsverband Westfalen-Lippe (LWL) in the city centre of Paderborn in 1994, late medieval to early modern pits and cesspools were discovered. Numerous textile fragments were also recovered from these. Comparably well-preserved find ensembles are extremely rare. Therefore, the Paderborn material is of great cultural-historical importance. The textiles are to be made accessible to the interested public this year in a special exhibition at the LWL Museum in der Kaiserpfalz.
Within the framework of a cooperation with the LWL Museum in der Kaiserpfalz, comprehensive investigations of the textile finds are currently being carried out at the NIhK. During a working meeting in Wilhelmshaven, the first results of the investigations carried out by Dr. Regina Ströbl as well as various conservation issues concerning the presentation of the precious finds were discussed.