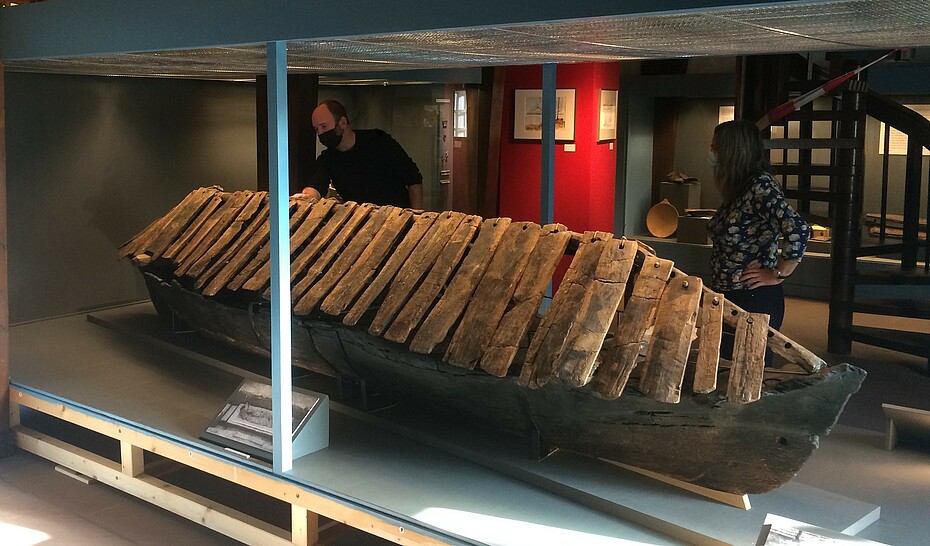 Where have all the vessels gone …?
The appearance of the southern North Sea coast during the first millennium AD, as it was reconstructed by the research at the Lower Saxony Institute for Historical Coastal Research, justifies the question for the watercraft of its inhabitants. Living and settling in this landscape dissected by intertidal channels and estuaries would have been unthinkable without water borne means of transport. This part of Europe was not isolated. Findings from other regions confirm already early connections to the Roman Empire. Yet still, this region still represents a white spot on the research map of nautical archaeology.
The research project "Coast without ships", under the direction of PI Dr Mike Belasus, is aiming to fill these white spots. It started at the 1st of September and was funded by the Pro*Niedersachsen programme of the Lower Saxony Ministry for Science and Culture. In the coming years the project will focus on investigating storerooms and archives in museums and heritage protection agencies. Watercraft of the first millennium, their components and associated finds will be documented three-dimensional and an exemplary selection of better-preserved craft will be reconstructed and digitally evaluated to narrow down their particular function and operating range. This will be the first attempt to bring back the first millennium AD ships to Lower Saxony's coast. The dating of the finds with the help of dendrochronology is of particular importance. Therefore on October 26th the options and perspectives of the application of this method were discussed with the Danish expert Dr. Aoife Daly, using two boats from the Fallward cemetery as an example, that are exhibited in the Museum of Burg Bederkesa.