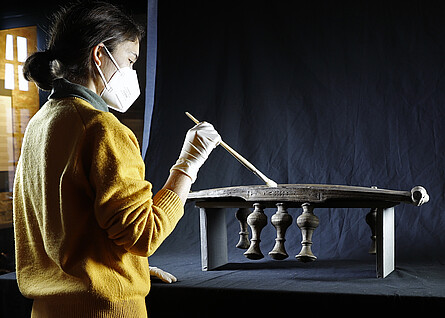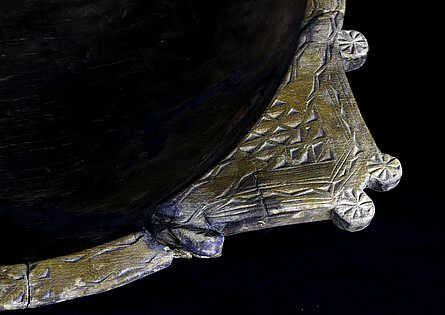 Documentation of the wooden artifacts from inhumation graves of the cemetery on the Fallward (Ldkr. Cuxhaven)
As part of the current research project to investigate the organic finds from graves in the cemetery on the terp Fallward, the excellently preserved grave goods made of wood as well as the ceramic and metal finds in the Museum Burg Bederkesa have been comprehensively documented for the first time. A detailed inventory of the artifacts, which are unique for northern Germany, was carried out. Particular attention was paid to the diverse decors and significant signs of manufacture and use.
A paper to the current status of research on the Fallward graves is currently in preparation.