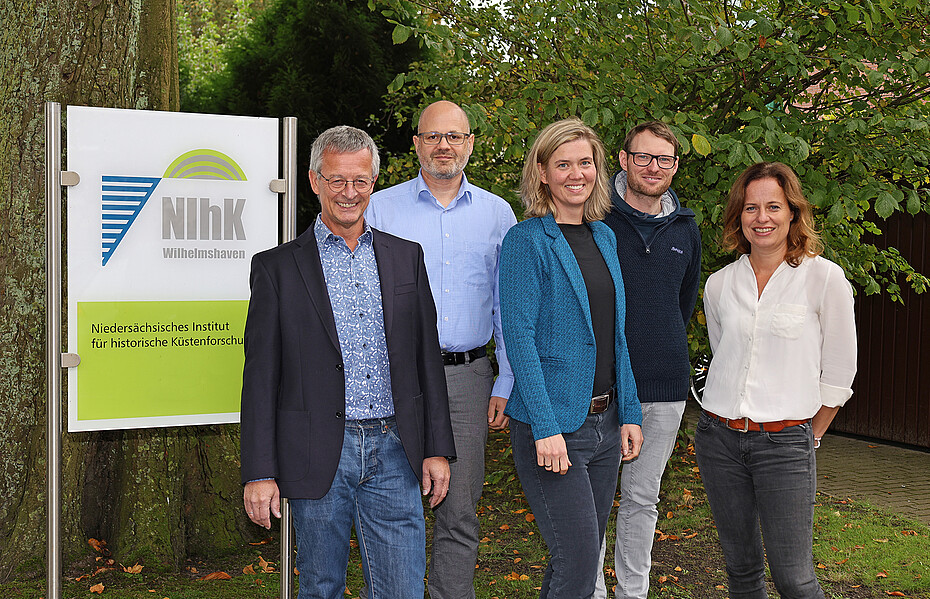 SUBNORDICA – A Europaen project for the investigation of drowned landscapes in North Sea and Baltic Sea
In a network with three international partner institutions, the Lower Saxony Institute for Historical Coastal Research (NIhK) has succeeded in obtaining research funding from the European Research Council (ERC).
The SUBNORDICA project, funded as an "ERC Synergy Grant", will focus on researching the drowned landscapes in the North and Baltic Seas. Traces and settlement sites of Stone Age people are particularly well preserved there. They can provide information about the cultural development and diversity of that time. Additionally, they allow a close look at how people adapted to rising sea levels after the last ice age. Until now, the areas where cultural remains are to be expected are particularly difficult to locate because they are often covered by thick marine sediments.
At the same time, the settlement areas in the sunken landscapes are recently endangered due to construction activities in the offshore area.
Together with the partners from the Universities of Bradford (UK) and Aarhus (DK) as well as the Museum Moesgaard (DK), new methods for locating and investigating the difficult-to-access archaeological sites in the North Sea are to be developed based on findings from the Baltic Sea.
At the NIhK the team led by Principle Investigator Dr. Svea Mahlstedt is primarily concerned with the sunken forests and settlement areas in the southern Baltic Sea, but is also involved in research trips on the North Sea.
At a press event on October 26, 2023, the SUBNORDICA-team at the NIhK presented themselves and the plans for the upcoming project. The project is scheduled to begin in the first half of 2024.