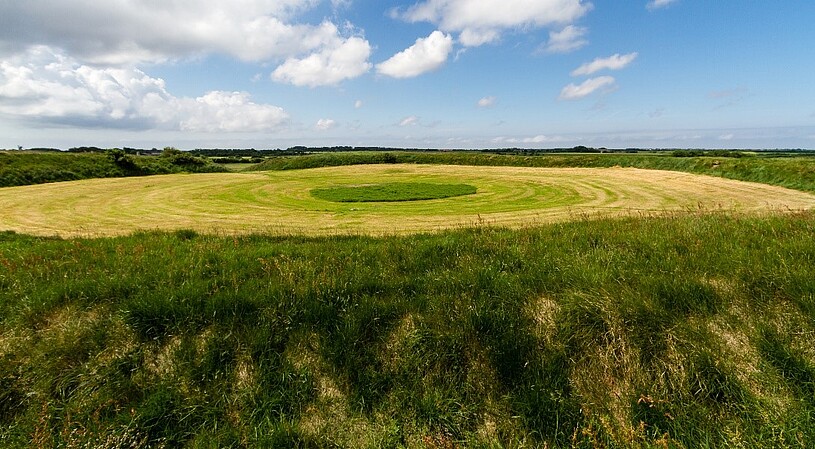 New investigations at the Borgsumburg on Föhr
The Borgsumburg on the North Sea Island Föhr is still standing several meters high as an impressive circular rampart in the landscape. During excavations in the 1950s, first indications of the site`s multiphase use in the early Middle Ages were already obtained. In addition, recent geophysical measurements showed a dense radially arranged interior development.
In June, the multi-year project "The Borgsumburg – an archaeological jewel on the North Frisian island Föhr" financed by a private foundation is launched to investigate the fortification utilizing modern excavation methods in order to answer current research questions. This will contribute to the knowledge about the rampart`s use and chronological classification within a well-known settlement landscape.