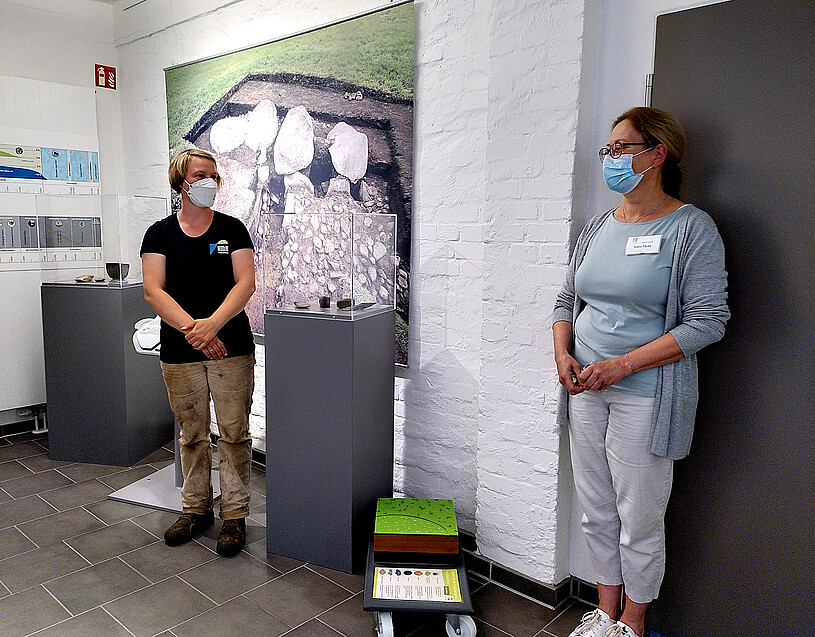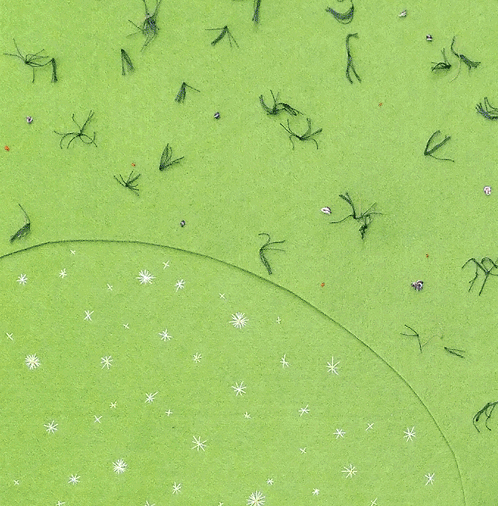 Exhibition opening at MoorIZ in Wanna
The project "Preserved in the bog" has been able to rely on the support of the Wanna-based Bog Information Center (MoorIZ)) since the beginning of the research; among other things, it can use the meeting rooms for its information events. This cooperation gave rise to the idea of ​​building up a small exhibition, in which, on the one hand, information should be given on the enormous change in the landscape that led to the overgrowing and covering of the megalithic graves with peat and, on the other hand, finds from the current excavations should be presented together with objects from the Heimatmuseum Wanna. On July 22nd, 2021 these plans were implemented and the exhibition could be opened in a festive but also Corona compliant manner.
In addition, a FÖJ project is presented on site, that aims to give visitors an authentic impression of excavation work on a megalithic grave under the bog. Further information can be found on the website of the MoorIZ.