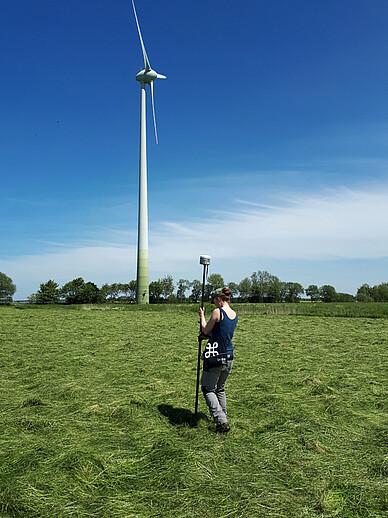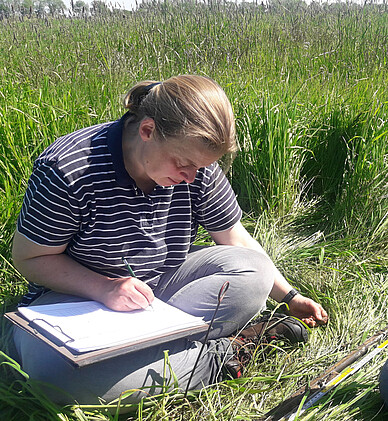 Corings at the edge of the fen
Aiming at the reconstruction of stone age environmental conditions a NIhK-team went on a soil specific coring campaign in bright sunshine, lately.
The location was already known from last years excavation close to the village of Osteel, Ldkr. Aurich, which took place within the framework of the DFG project "The Mesolithic in Northwest Germany: An archaeological survey for find spots with wetland preservation". In the excavation an exciting stratigraphy was found, in which both the increasing waterlogging due to the rapid sea-level rise after the last ice age and the much later floodings of the Leybucht were recognizable.
As a result of the present investigations, the extent of the waterlogged layers could be recorded as well as the border of the marine influence in the Leybucht. Further investigations on the fine stratigraphy of the increasing soil wetness are planned in near future.