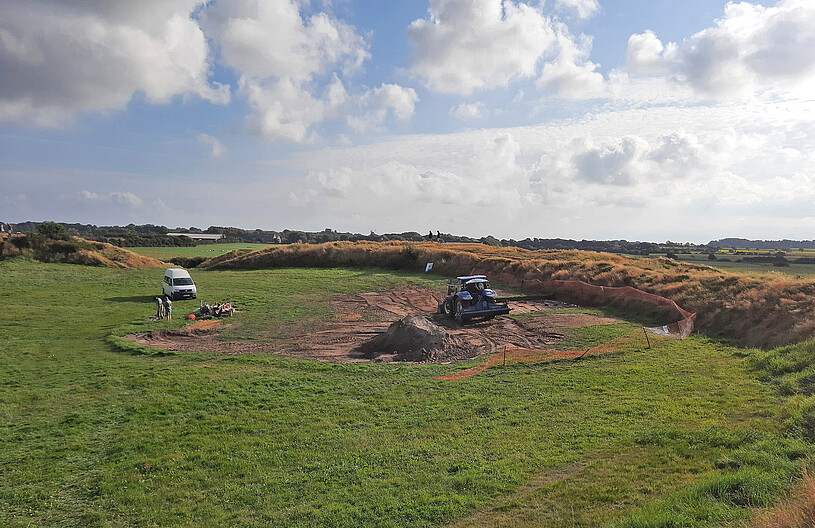 Excavations within the fortress near Borgsum on Föhr Island closed for this year
This year's excavation campaign of the project "The Borgsumburg – an archaeological jewel on the North Frisian island Föhr" was successfully completed at the beginning of September 2021, producing many new findings and insights.
Under the guidance of Dr. Kirsten Hüser and Pière Leon Frederiks, students from the universities of Kiel and Tübingen as well as volunteers mainly re-uncovered and documented an excavation trench from 1951, using state-of-the art methods. Thereby, the walls and floors of several sod houses were recorded, which were built radially along the inner wall of the enormous castle rampart. In addition to the old excavations of the 1950s, the current investigations revealed a clear picture of the multi-phase complex, with a much denser interior building development than previously assumed. New knowledge could also be gained about the construction of the houses. Further clues for the dating of the individual phases are provided by finds of pottery fragments, including an almost complete pot of Haithabu-Drehscheibenware, and some glass beads.